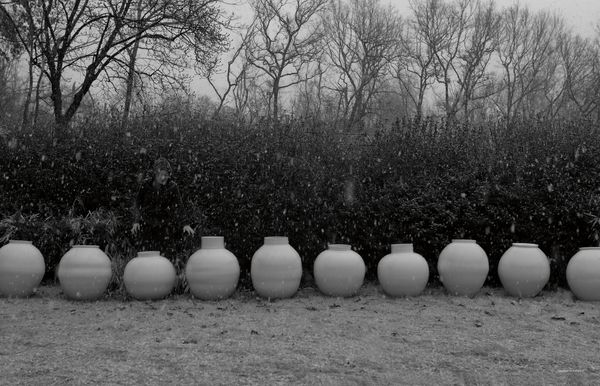 Ephemeral Focus (Working Title) is a new artistic Thinktank hosted by TINY THINGS, the artistic platform founded and run by Joris Perdieus and Evelien Cammaert. This researchgroup  investigates performative and immersive acts of atmosphere in different artistic practices. The group consists of research-oriented artists active in different media dealing with temporality, physics, nature, and atmosphere. Their output spreads from performances over installations towards video and sounddesign.
The group: Evelien Cammaert, Lola Daels, Karl Van Welden, Joris Perdieus, Nick Steur and Kevin Trappenniers.
The first public presentation of this collaboration will be a groupshow in the Hasselt beguinage, in collaboration with Vonk Ateliers. The group's individual researches and collaborations result in an exhibition of predominantly site-specific work, screenings, excercises and performances.
The Show opens on saturday april 17, 14h00-19h00.
Bonnefantenstraat 1, Hasselt
This project is supported by, C-Takt, Vonk Ateliers and TINY THINGS
Posted in
UNCATEGORIZED
Comments Off

on Ephemeral Focus: A New Artistic Thinktank/Collective & Groupshow — Evelien Cammaert/Lola Daels/Karl Van Welden/Joris Perdieus/Kevin Trappeniers/Nick Steur